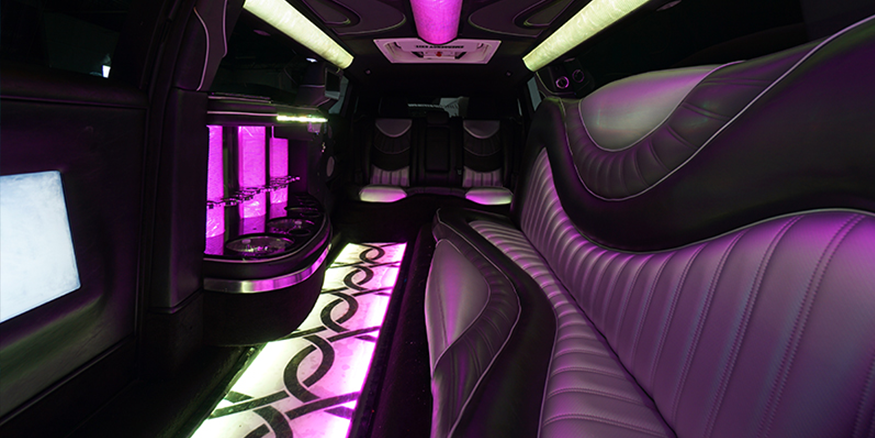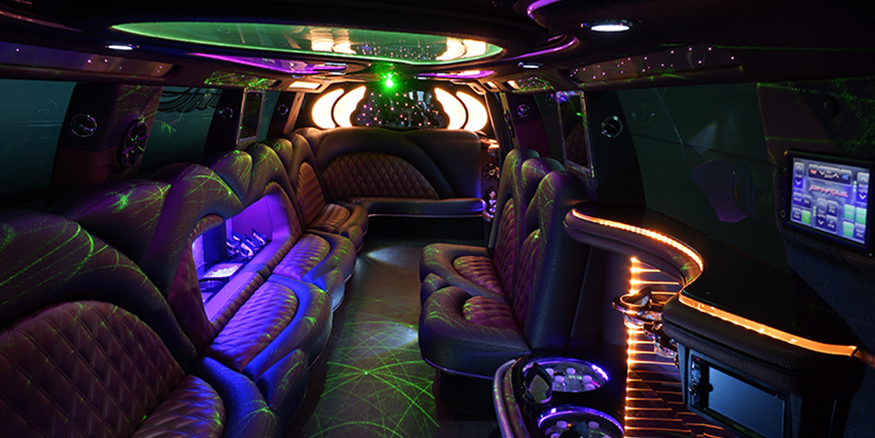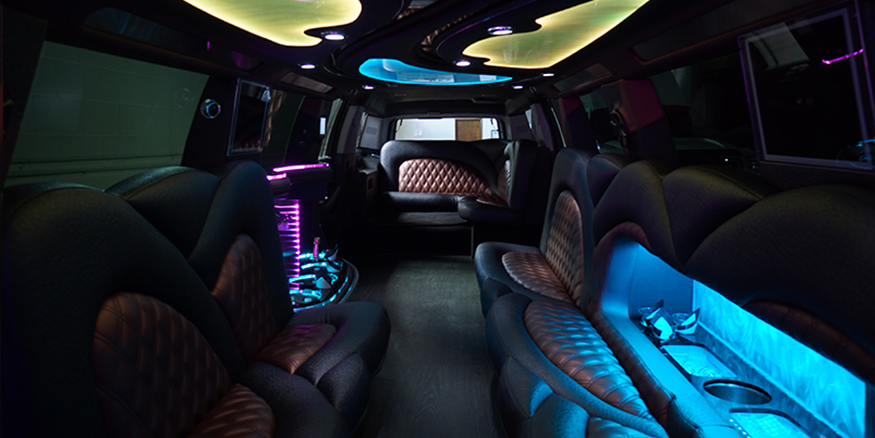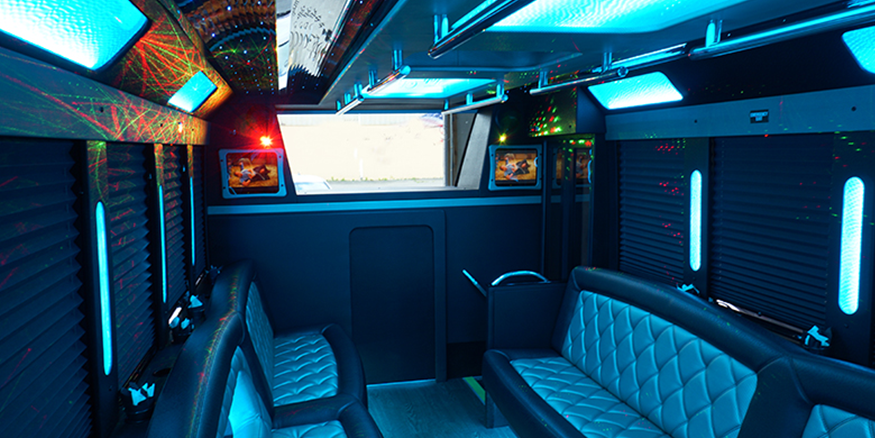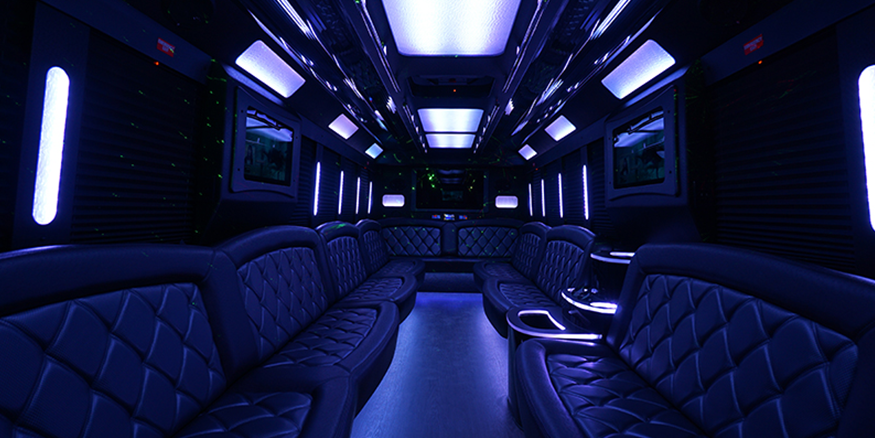 Welcome to Warren Party Bus
For thrilling party bus trips in the Warren, MI area and all the surrounding counties, Warren Limousine has got you covered. We are the premier choice for limo bus travel in and around the Warren area, as well as the entire Metro Detroit area. Our service is centered here in Macomb County, but we travel far and wide to take you wherever you need to go, no matter where your pick up and drop off locations may be. Our friendly staff is here every day to help you put together a special and unique trip, and our pro chauffeurs go the extra mile, literally and figuratively, to make sure that you're completely satisfied. Just ask any one of our satisfied customers why they keep coming back to us for their bigger celebrations, and you'll see that Warren Limo is the most reliable bus company in town.
Whatever idea you have for celebrating birthdays, bachelor/bachelorette parties, and more, we can help to make it even more special by giving you the best transportation in Warren. Our buses are of the utmost caliber when it comes to both quality and style, and the first thing that our customers remark on is that they have never seen such amazing party bus interiors. We've taken our customers' suggestions into account when updating and upgrading our buses, and they are fully decked out with the most amazing specs around. Multiple bars, multiple HDTVs, spacious seating areas, plush leather wraparound seats, booming audio systems capable of playing both CDs and iPods or MP3 players, and of course DVD players and even HD antennas so you can enjoy live television on the road. Your bus is a traveling nightclub!
For private events, the locations that we most often take our guests to are Holiday Inn Express Detroit-Warren at GM Tech Center on 11 Mile Road (capacity: 100 guests), Warren Community Center on Arden Avenue, The Royalty House on East 13 Mile Road (capacity: 1400 guests), Kuhnhenn Brewing Company on Chicago Road, Ukrainian Cultural Center on Ryan Road (capacity: 1000 guests), Ryan's Restaurant on Van Dyke Avenue (capacity: 400 people), Cranks Catering on Hoover Road, Andiamo Italia Warren (capacity: 1000 guests), Extended Stay Deluxe Detroit on North Civic Center Boulevard, Comfort Inn Warren, and America's Best Value Inn and Suites. Of course these are just the most popular destinations within Warren itself for private events, and are in no way a limit to the places you can travel!
Our company can provide transportation for any type of person or business, and any time of location or event. Whether it's a pub crawl or a business conference, you can live it up inside the bus and arrive in an elegant fashion as well. Our website is jam-packed with information on all of our vehicles, our pricing, our events, our service area, and our company, as well as a compilation of our new customers' most frequently asked questions. Feel free to browse and make yourself at home, and give us a call or send us an email whenever you're ready to make the arrangements for your trip. We suggest booking your party bus at least two weeks in advance when possible, so call early when you can, to make sure that nobody else books the bus that you have got your eye on! Call us today!
Need party bus service outside of Warren Michigan? Be sure to visit Lansing Party Bus, Taylor Party Bus, or Flint Party Bus. They can handle all of your other Michigan party bus needs that you have.
Absolute Hottest Party Bus Events
You already know all the reasons that we're the number one party bus company in the area, but do you know what the hottest events are that we serve? We are passionate about all the events that our customers call us about and our aim is always to add more magic and memories to every single one of your celebrations. It's not hard to imagine why WEDDINGS would be so mind blowing both for our customers and for us. They are so magical, that mystical day when you tie the knot with your beloved. When you hire our incredible transportation for this once in a lifetime event, you'll be treated to the most high quality service from your very own professional chauffeur, and of course you'll have access to your gleaming elegant vehicle all night long, in between the wedding venue and the reception hall, and anywhere else that you want to go. It provides a nice private space to get away from it all when everyone is busy partying inside the reception too!
BACHELORETTE PARTIES and BACHELOR PARTIES are also really popular events for us, and in fact, if you book your bachelor or bachelorette party at the same time that you book your wedding transportation, you will be able to claim a really special discount deal! Be sure to ask about this when you call us! We've got the most stunning vehicles for these events, really outstanding features inside and such beautiful exteriors that everyone on the road will be envious of your group! You can party it up and get wild, dance on the dance pole, watch movies and music videos on the HDTVs, and just enjoy chilling with your friends in the party bus all night long.
Finally, a surprising popular event for us is BABY SHOWERS! This is an event where you'll be receiving many gifts for your beloved baby who is on the way, and it's a major perk to be able to fit all those gifts into the bus to take home after the banquet! You can plan a trip a little further away from home if you wish since a chauffeur will be taking you there, and you can really enjoy the ride, maybe even pour some mimosas for your friends to enjoy on the way out! That's right, alcohol is absolutely allowed on board as long as everyone in your party is 21 and up. We know that you'll have the time of your life with us and that we'll be able to provide some really memorable transportation for this big event that celebrates the arrival of the new addition to your family!
Whatever event you've got coming up, give us a call and let's see how ideal our services can be for you! Ask about any special deals and discounts, and definitely let us know if you have any special requests. We'll do whatever we can to make your day sparkling and special!